Tracy Wilson
Chancel Choir
Our Chancel Choir meets each Wednesday night at 7:00 for rehearsal and sing each Sunday for our 11:00 am service. The choir always welcomes new members. We sing traditional choral music and present special cantatas at Easter & Christmas.
Note: Right now, during the pandemic, we have been using quartets from our choir to lead worship. Hopefully we can soon return to a full choir.
Praise Team
Our praise band leads each Sunday in our 9 a.m. "Bridge" contemporary worship service. We rehearse each Wednesday at 6 pm and always welcome anyone who would like to be a part of this worship team.
Children's Choir
Children's choir meets each Sunday in the choir room during the children's worship time which is during the 11 a.m. worship service. We welcome all children ages 4 through grades 5. We sing occasionally in our 11:00 am worship service. We believe that teaching children about worship and singing praises to the Lord is very important.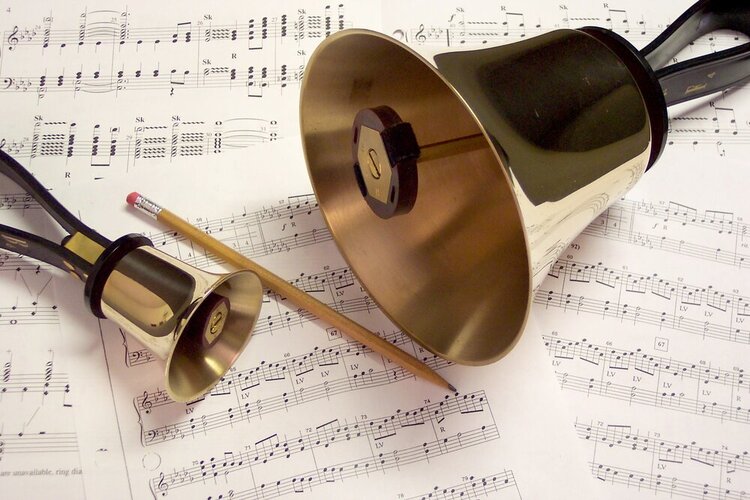 Chancel Bell Choir
Our Chancel Bell Choir meets each Sunday at 5:00 p.m. in the fellowship hall. During this time of COVID, we are spread out and we wear masks. We ring 5 octaves of bells and share in worship 3-4 times a year. We always welcome new members.